Earlier this month I posted the blog "First American," in response to the 2014 Boston Marathon news coverage of the men's winner Meb Keflezighi.  I was rejoicing that a person of color was being identified by his/her American nationality instead of their ethnicity. Well, this morning as I opened up the Charlotte Observer, I see the name and photo of Wendell Scott, who appears in the Sports Legends section of AFROMATION: 366 Days of American History. He was just named into the 2014 Inductee class of the NASCAR Hall of Fame in Charlotte, North Carolina.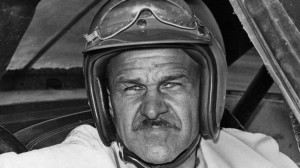 With it being 2014, I didn't even open the paper. I went straight to Google, typed in Wendell-Scott-NASCAR and tapped enter. A Los Angeles Times online edition, "Wendell Scott among inductees into NASCAR Hall of Fame." article was among the top search returns. Everything seemed Boston Marathon-like in its reporting so far.  They had a great picture of Mr. Scott. Then I looked down at the caption and saw, "Wendell Scott became the first African American to race full time in NASCAR's top series. He raced from 1961-73. (Associated Press)."
Yes, the jig was up. It appears that Meb Keflezighi's victory was just an anomaly, and that the normal journalistic standards for covering people of color were back in effect.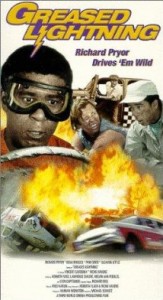 The irony is that Mr. Scott's hue was a dozen or so shades lighter than the East African-born Mr. Keflezighi. Hmm, can you say passe blanc? My mother posed a thought-provoking question; did the stock car racing associations know Mr. Scott was "African-American" back in the sixties when he was racing?
Back to the Boston coverage; today I have so much on my plate, but one day I do plan to ask the reporters and their media outlets why they all chose to call Mr. Keflezighi the "first American Boston Marathon winner since"…whenever?
Well, putting all that aside, Wendell Scott was the man. One of my favorite movies from back in the day was Grease Lightening (1977), starring Richard Pryor, Beau Bridges, Pam Grier and Clevon Little.
Back then I only knew a fraction of what I know today about Black History. ROOTS, which also debuted in 1977, was about the size of it. But anyways, congratulations to the Scott Family on the recognition of a pioneering American. It's all about recognizing…
Blessings & Peace,
Mykl Woods
#AfromationHighway